LET US HELP YOU BUILD YOUR BRAND WITH
BOSSY
People are using Instagram as if it's your New Website, so if you're not beautifully branded on Social Media…your product, brand, or company could be passed up!
That's where we step in.
If you are an Entrepreneur who wants help setting your business up for success in its Initial Phase, then this package is for YOU. Our branding package is the jumpstart you'll need to launch your business online & start gaining the traction you deserve.
This package will include the main crucial parts you'll need to start marketing yourself:
Your Instagram, Facebook, & LinkedIn Presence
Your Professional Content Strategy & Personal Branding
Your Optimized Google Reviews Setup & Review Acquisition Process
LET US HELP YOU GET SET UP FOR SUCCESS DURING THE INITIAL BRANDING PHASE OF YOUR BUSINESS.
ONE-TIME BRANDING PACKAGE
With this package, you can try us out for a month to decide if you'd like to keep the partnership going! This one-time fee of $3500 will allow us to create your branding strategy and set up the systems for you to look great online.

CREATION OF GOOGLE MY BUSINESS & REVIEW GENERATION CAMPAIGN
Creation of Google My Business Profile
Adding Business Photos to Your Profile
Setup of Business Location on Google
"Write Us A Review" Graphic for Social Media
Creation of "Write Us A Google Review" E-blast
5-Star Google Review by Flossy.io
Custom "Bit.ly link" to Share Google Review
BRANDING & INITIAL PHOTOSHOOT
Finding Your Brand Voice & Tone
Creating a Brand Tagline/Catch Phrase
Trade of Services Branding Photoshoot ($5,000 value)
Photoshoot Equates to $5000+
Branding Board
LINKEDIN OPTIMIZATION
Choosing the right profile picture
Background/cover photo to match your brand
Enhance your Headlines & Job Titles
Setup your LinkedIn Brand/Company Page
Share Media and Marketing Collateral
Share Any Press Mentions
Publish One Long-Form Blog
INFLUENCER PACKAGE
Coordinator of Influencer Events
How to Find Influencers for Your Brand
An Editable Influencer Contract Template
How To Do A Required Influencer Instagram Collaboration Post
Connection to 5 Influencers To Collab With
Learn How To Gain Content From Influencers
PACKAGES
If you're looking to do ongoing Marketing & Branding with us, please schedule a call and let us know which package we can assist you with. If you're looking for someone to run all your Content & Social Media Marketing…the middle package is the best option for you!
$1,000
---
✔️ Monthly Content Calendar - (What to Post on Instagram & When)
✔️ 6 Comments Guaranteed On 10 Posts Per Month
✔️ 700 Likes On 10 Posts Per Month
✔️ Planoly Account Setup & Training
✔️ Custom Targeting/Hashtag Strategy
✔️ Quarterly Reporting Call + Document
✔️ 100+ Estimated New Organic - Followers Per Month
⚠️ NOTE: Does NOT include posting. Client must ONLY post 10 timesper month and handle all your Instagram Stories as well.
Get Started
$2,000
---
✔️ 10 Monthly Posts on both Instagram & Facebook
✔️ 1 Photoshoot Per Quarter Included
✔️ 1 Reel Monthly is Included
✔️ Personalized Google Drive Client- Folder to Manage/Utilize Content
✔️ All Before/After Content Created
✔️ Creation/Setup of Planoly Account
✔️ 10 Comments & 700 Likes On 10 Posts Per Month
✔️ Creation of Social Accounts (if needed)
✔️ Connection to Medical Brands so YOU Become A Medical Influencer
✔️ Customized Instagram Bio
✔️ Custom Targeting/Hashtag Strategy
✔️ Quarterly Reporting Call + Document
✔️ Organic Instagram Monthly Growth
✔️ Estimated Monthly Follower Growth of 100 Accounts
✔️ 10 Custom Branded IG Stories Monthly
Get Started
$5,000
---
✔️ Everything in "Influencer Package" (Turn-Key Social Media Marketing)
✔️ Up to 4 Influencers Scheduled Each Month
✔️ Scouting Influencer Talent Month
✔️ Managing Influencer Outreach
✔️ Influencer Content Collection & Reposting
✔️ Influencer Branding + Strategy
✔️ Necessary Influencer Contracts/Documentation
✔️ One Influencer Event Per Quarter
Get Started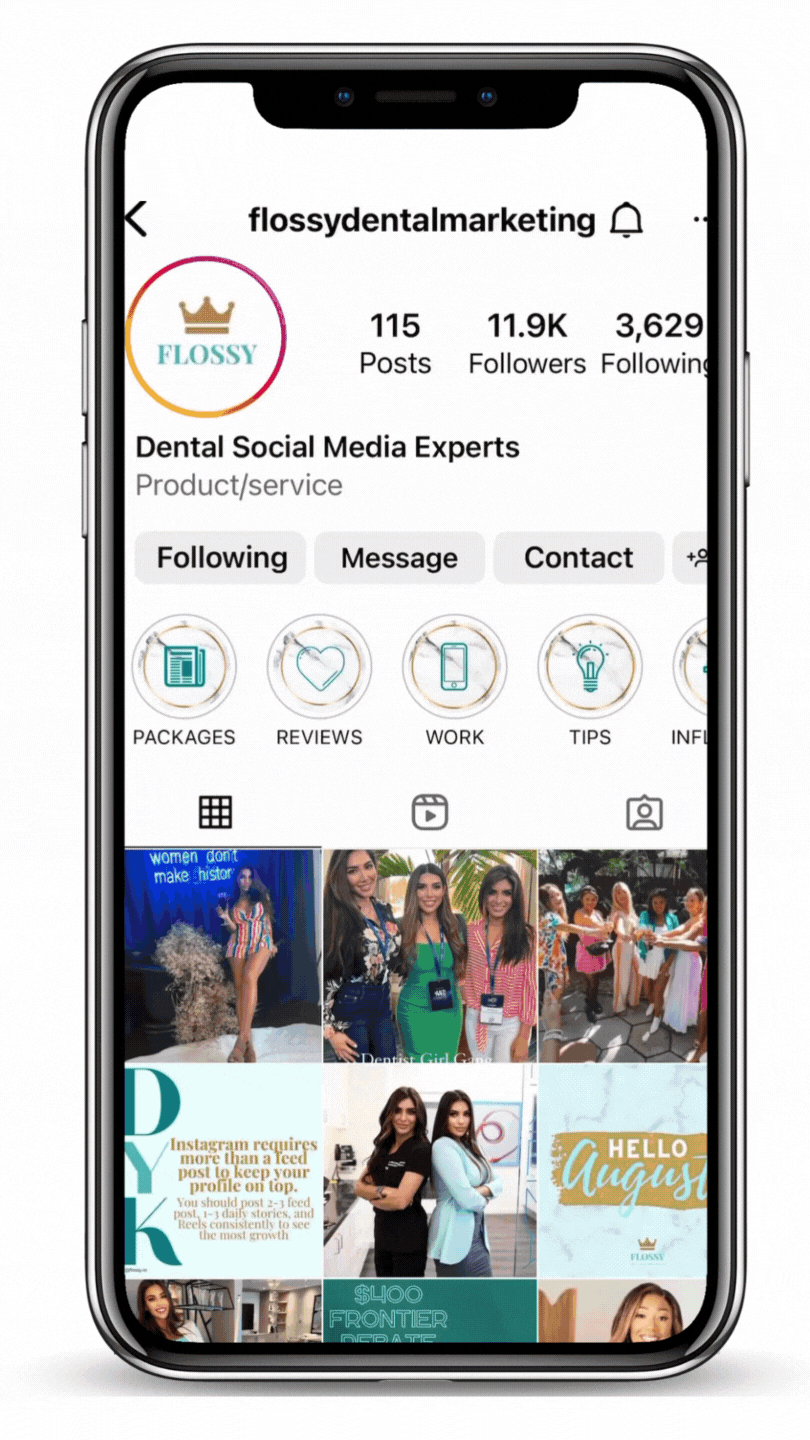 PSYCHOLOGY OF SALES
YOU are YOUR BRAND
The Psychology of Sales teaches us that YOU are your brand. So, people need to fall in love with YOU and have your brand be a by-product of who YOU are and what you do.

That being said, when we perfectly brand you on Social Media & Online…we'll provide you with the vital Social Proof for YOU & your BRAND, which then leads to Sales!